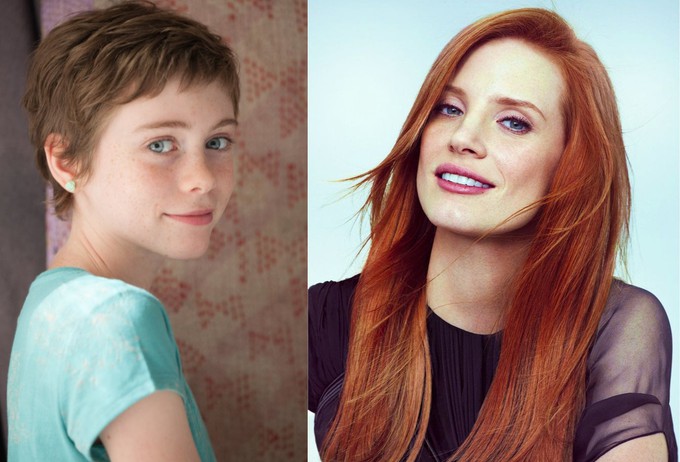 Forgive me for the bragging I'm about to do, but I swear I have a point to it. I'm a big Stephen King nut. Like I've literally read every one of his novels and I started doing so in the 6th grade (Cujo was the first book I read). So I let it be known to the powers that be at Warner Bros that I was interested in visiting the set of the film adaptation back when I was with Ain't It Cool and got an invite to the press day.
While there I got to see a lot of cool things and talk to pretty much everybody, including every one of the kids in the Losers Club. Way back then, when they were still shooting the first one, I asked them to fancast their adult selves should It prove to be popular and warrant a sequel that finishes the second half of the story told in King's giant book.
They all had great answers (read them all here in more depth if you wish)... Jeremy Ray Taylor pointed out that Ben buffs up when he gets older, so he wanted Chris Pratt, Jack Grazer said in another interview closer to release he saw Jake Gyllenhaal as grown up Eddie (if you saw Okja you know he could pull this off), Finn Wolfhard chose Bill Hader for grown up Richie (brilliant, by the way), Wyatt Oleff thought Joseph Gordon-Levitt would be good for Stanley, Chosen Jacobs liked either Chadwick Boseman or David Oyelowo for Mike (I think Oyelowo is about as perfect casting as possible for that character), Jaeden Lieberher was drawing a blank for Bill and one of the press people attending suggesting Alexander Skarsgard. Jaeden seemed to like it, but Finn loved it, said it would be a big f-you to their Pennywise, Bill Skarsgard, who is Alexander's little brother.
The very first person who we asked to fancast their adult selves was Sophie Lillis and her response was short, but sweet: "Jessica Chastain. No brainer." 
Andy and Barbara Muschietti seem to agree as Variety has revealed that Chastain is officially in negotiations to star in the sequel. 
No surprise. She's the obvious choice with or without the support of her younger self and she also has a history with the Muschietti's, having starred in their first feature film Mama. 
I'm psyched. I adored the first chapter and I can't wait to see them build up this cast and finish out this story. Looks like that September 2019 release date might still hold since they're casting up now. 
One other tidbit from the set visit: Andy Muschietti talked about his desire to bring the kids back for the sequel, wanting to film some flashbacks that would influence the adults' story, stuff that wasn't in the first film. He's gotta work fast because all those kids are at an age where 6-12 months will radically change their voices and appearance!