Kratos has been one of my favorite video game characters, perhaps primarily due to God of War being one of the first M-rated games I had played through. As such, I was pretty excited to see him showing up in episode 10 of Death Battle...
And nearly 80 episodes later, I've wanted to see him return once again. Not because he was in a lopsided match-up (which, to be fair, was highly request at the time and had a decent theme), but because with how well the show has covered its characters since. And as far as returning characters go, there is even more that can be covered regarding the Ghost of Sparta.
And let me tell you, going over God of War once again... no small feat.
So with that, I hope you learn something new about Kratos, as well as what he could bring upon his return to Death Battle, should it happen (perhaps in time with his upcoming new title)...

Speaking of...
I haven't been keeping up with God of War (2018) and I really haven't a clue as to what it means for Kratos moving forward (such as whether he still possesses his strength or may have lost it). And even after it comes out, I will likely be quite a while before actually playing it. 
Regardless, I will likely not make an update for the new feats, abilities, etc from the latest God of War, so consider this everything from Kratos' Greek-based adventures.
History
Dude on the left.

Born and raised in Sparta, Kratos and Deimos were raised by their mother Callisto, never knowing who their father was, but longing to become spartans themselves. Upon Deimos being abducted by an unknown assailant, Kratos had red tattoos based on his younger brother's birthmark etched onto his skin to honor his memory and soon rose through the ranks to become the youngest general of the Spartan army. There, his tactics and cunning allowed for many victories, making him a legend.
Despite the happiness his wife Lysandra and his daughter Calliope brought him, his ambition and lust for power and glory would not be sated so easily. In one outing, Kratos saw himself and his men outnumbered and overpowered by a barbarian horde. In desperation, he called out to Ares and swore that if the God of War aided him in winning the battle that his life would be Ares'. The God of War came down and decimated the barbarian army whilst grafting burning hot chains to Kratos' arms, which housed the Blades of Chaos.
As a servant of Ares, Kratos attacked cities, sacked temples, and murdered innocents in the name of spreading chaos, becoming even more ruthless and slowly losing his humanity. Then came the day when one temple of people he had killed included his own wife and child. As punishment, an oracle cursed Kratos to forever wear the ashes of his family on his body so that all who saw Kratos would know of his monstrosity.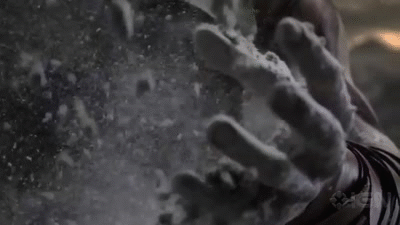 Realizing Ares' manipulation of him, Kratos broke his ties with the God of War and began serving the other gods in order to rid himself of the memories and nightmares of his worst deed. But even after saving the world from eternal slumber and even slaying Ares with the power of Pandora's Box, these would not subside. His anger towards Ares would soon become redirected onto the other gods upon realizing their manipulation of him and Zeus' betrayal and murder of him.
Who was once the unquestioning servant of the Gods of Olympus would soon become Olympus' own reckoning as he would go on to slay the very gods who defended Zeus before bringing an end to their corrupted reign along with placing the entire world in peril.
As for what comes after... we'll have to wait until April to find out.

Background
Aliases: Ghost of Sparta, Marked Warrior, Lord Kratos
Age: approx. 50 (God of War III)
Height: 6'6 / (198 cm)
Weight: 240 lbs / (109 kg)
Son of Zeus & Callisto
Former General of Spartan Army
Demi-God Anti-Hero
Given a permanent scar over his right eye in youth
Tattoos based on younger brother Deimos' birthmark
Top-Tier in PlayStation All-Stars Battle Royale

Arsenal


Close Range


Blades of Exile
Png credit to NichtElf on Deviantart.
Based in design and function to his former Blades of Chaos and built from the remains of the Blades of Athena, these are his most mastered and preferred weapon. The blades extend from the chains attached to Kratos' wrists and emit fire upon contact. They are versatile enough to allow for many functions, such as pulling Kratos towards foes or pulling aerial foes to the ground, allowing for climbing by stabbing them into walls or ceilings, and can embed themselves into structures and grapple points to allow Kratos to swing across the environment.
Claws of Hades

Formerly wielded by the lord of the Underworld Hades, these hook blades can not only be swung, but occasionally appear to act without Kratos moving them, almost as if mentally commanded. They can also allow for Kratos to dodge via pulling himself forward.
Most of all, this weapon is especially devastating for its ability to steal the soul of enemies it hooks into.

Nemean Cestus


Once wielded by Hercules, these metal gauntlets increase Kratos' punching power drastically and can strike hard enough to break onyx, a material Kratos cannot break with his other weapons otherwise. The lion heads on the front of the gauntlets can actually be launched at foes for a mid-range attack and can also pull enemies toward Kratos. 


Nemesis Whip
Made for Kratos by Hephaestus out of the Omphalos Stone, these chain blades slash and shock simultaneously. While it has weaker individual strikes than both the Blades of Exile and the claws of Hades, the Nemesis Whip is faster and prefers to dish out multiple hits in one sitting. They can also spin and whirl on their own to rapidly strike and keep foes in place.

Blade of Olympus
Created by Zeus to end the Great War with the titans long ago, this weapon may be the most powerful weapon in Kratos' arsenal. It was further enhanced when Kratos, as the new God of War, was tricked into placing his godly power into it. Now at its peak power, it makes Kratos a threat to mortals, gods, and titans alike.
Aside from powerful slashes, it can also fire off projectiles of godly energy.
Items


Poseidon's Trident


Found within Pandora's Temple, this relic allows Kratos to swim underwater for an indefinite period of time without drowning.

After combining it with the Soul of Hades, it then allowed Kratos to swim through the River Styx without suffering any negative effects.
 

Golden Fleece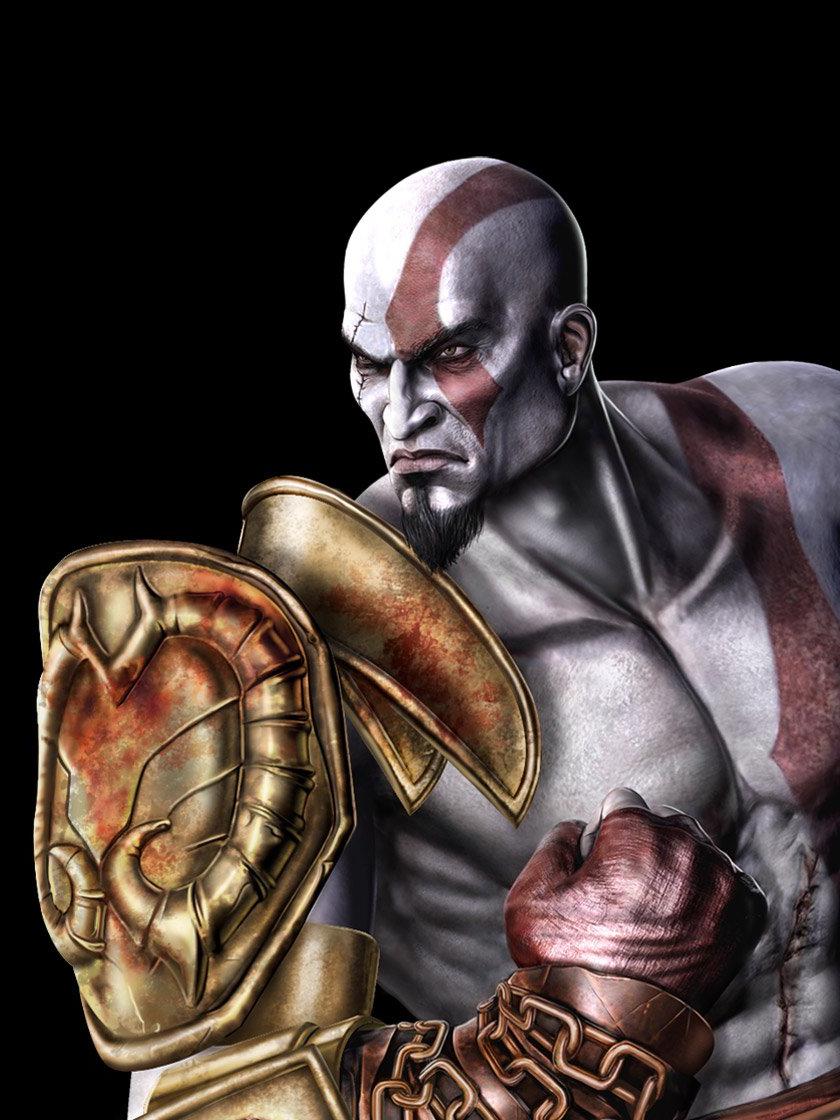 Kratos' sole piece of defensive equipment, the Golden Fleece enables him to block nearly any attack which strikes it. Upon impact with a physical attack, Kratos will strike back with his weapons. When struck by a projectile, it will stop before Kratos launches it back with a golden glow.
It has even been capable of deflecting strikes from the Blade of Olympus.
Icarus Wings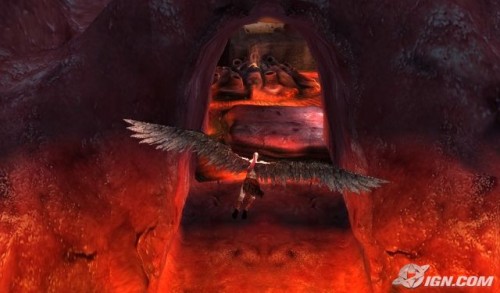 Taken from the back of Icarus, these allow Kratos to glide for long distances, as well as an enhanced jump. When underneath air vents, these can grant Kratos a semi-form of flight. However, overuse can result in too many feathers falling off, causing Kratos to fall to the ground.
Bow of Apollo
Obtained after he killed Peirithous, this bow has two modes of fire; the first being a rapid-fire mode that could fire arrows quickly and a charged shot that unleashed more powerful fire arrows.

Head of Helios
The literal head of Helios, Kratos used it to light up dark areas and reveal secrets, as well as for combat to blind or even burn enemies.

Boots of Hermes
Taken from Hermes, these gave Kratos the ability to move at faster speeds, surprise enemies by ramming them or leaving an exploding trail of fire, and run up certain walls. They also allowed for an aerial dash.


One thing I should emphasize: these don't give Kratos a permanent increase in speed at all times, but rather do so in short bursts and typically in one direction.
 
Magic

Army of Sparta
An ability granted to the Blades of Exile, Kratos can summon the souls of his Spartan comrades to form a phalanx around him. They attack via thrusting theirs spears forward and, upon leveling up, the attack also causes a volley of arrows to rain down around them.

Soul Summon
An ability once used by Hades, Kratos can use the Claws of Hades to summon the souls of standard enemies to fight alongside him for a brief duration. The enemies that can be summoned range from smaller fare like a trio of Olympus sentries and an archer to more powerful fare like a gorgan, chimera, cyclops, or centaur.
 
Nemean Roar
A shockwave-type attack generated by the Nemean Cestus via striking the ground.
 
Nemesis Rage
Via the Nemesis Whip, Kratos shocks surrounding enemies with a blast of electricity.
 
Rage Mode
Rage of Sparta
In this mode, Kratos' attack power, speed, and defenses increase, he doesn't react to attacks taken, and he wields the Blade of Olympus in hand. The colors in the area around Kratos become unsaturated, and Kratos' tattoos glow red and the Blade of Olympus glows blue.

While it can be used at any time with sufficient meter, it costs 1/8 of the meter upon activation.
For anyone reading this who is a God of War fan, you'll notice that Kratos' weapons, items, and magic consisted entirely of his arsenal from God of War III. The reason is that the majority of the series, especially the numerical entries, have legitimate reasoning for why his weaponry and magic didn't always carry over to the next entry: primarily by either the gods taking back their stuff from Kratos (Chains of Olympus to 2) or having it drained from him (2 and 3).
As such, I think sticking to just the God of War III arsenal due to being the last and most recent arsenal given to Kratos was an entirely valid choice by Death Battle way back in episode 10 and would be best for Kratos' return should it ever happen. Plus, even in regards to any new weapons, items, abilities, etc that the new God of War may grant him, these are still Kratos' most iconic and well-known, as well as Kratos in his prime.


With that said, for anyone who feels that other weapons should still be accounted for or that they could be utilized along with his God of War III arsenal, let's give the benefit of the doubt and look at everything from Ascension to God of War II.

 

Close Range (Former Arsenal)


Blades of Chaos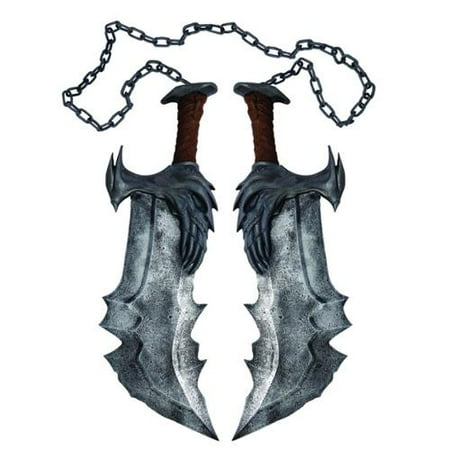 Kratos' weapons throughout half of the series proper (Ascension to God of War 1), these were forged in the Underworld and given to Kratos by Ares himself. They more-or-less do everything I had already listed for the Blades of Exile sans the Army of Sparta.
These would be taken from Kratos by Ares towards the end of God of War 1.
Blades of Athena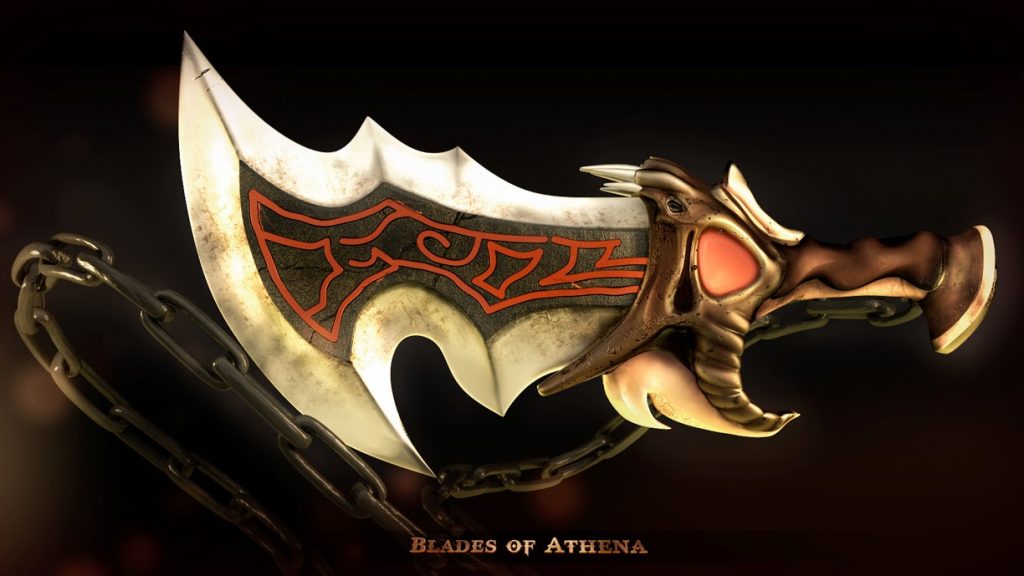 After losing the Blades of Chaos, Athena granted Kratos this weapon, which functioned similarly to the blades he was most accustomed to.
They would be wielded for the entirety of the next two games, but would be greatly damaged by a fall to the Underworld from God of War III. The remains would then be used to create the Blades of Exile.
Gauntlet of Zeus
 
Forged by Hephaestus and used by Zeus to chain the titans in the depths of Tartarus, this gave Kratos increased punching power and could shatter durable materials the Blade of Chaos could not cut into.
Blade of Artemis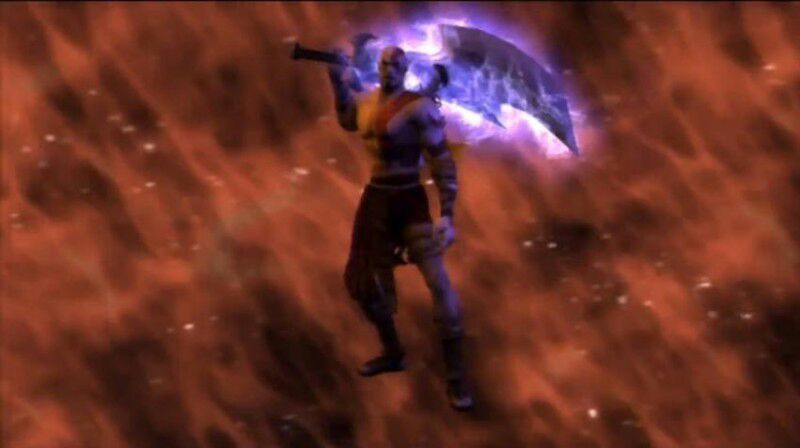 Once used by Artemis, Goddess of the Hunt, to slay a titan, this blade allowed for more powerful swings than the Blades of Chaos.
Blade of the Gods
A weapon forged by the gods and hidden in Athens, disguised as a bridge, Kratos wielded it in his battle with Ares.
However, without the power of Pandora's Box or growing in size via his former god form, Kratos isn't wielding this weapon again any time soon.
Arms of Sparta
A standard coat of arms for Sparta, it gave Kratos far greater defensive capabilities and the spear could be used for close-range as well as thrown for long-range (so either he has unlimited spears or it's magical and returns to its wielder upon impact). 

Barbarian Hammer
Wielded by the Barbarian King, in Kratos' hands, the Barbarian Hammer was fairly slow and did not allow him to dodge as per normal. To make up for that, it has incredibly powerful strikes and can summon cursed souls from the Underworld.

 
Spear of Destiny
Taken from a Dark Rider, this double-sided spear could generate explosive crystals upon impact and could extend for a surprise long range attack. 
 
Items (Former Arsenal)

Amulet of Uroborus
Taken from Castor and Pollux, Kratos utilized this amulet to manipulate time to either decay a structure or rebuild a ruined one via reversing the structure's time. In combat, it could slow down standard enemies (as well as cause smaller ones to float), as well as partially slow larger enemies.
Oath Stone of Orkos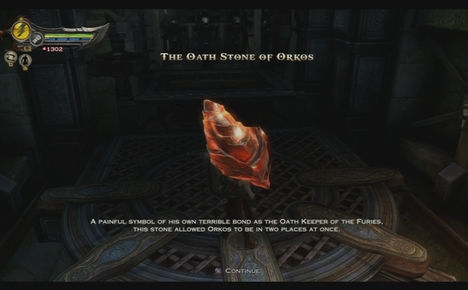 Given to Kratos by Orkos, this orange stone allowed Kratos to create a clone of himself that consisted of black tar-like energy with orange markings mirroring his tattoos. This was used to solve various puzzles where Kratos needed to be in two places at once, as well as in combat, where the clone sought out enemies to attack.

Eyes of Truth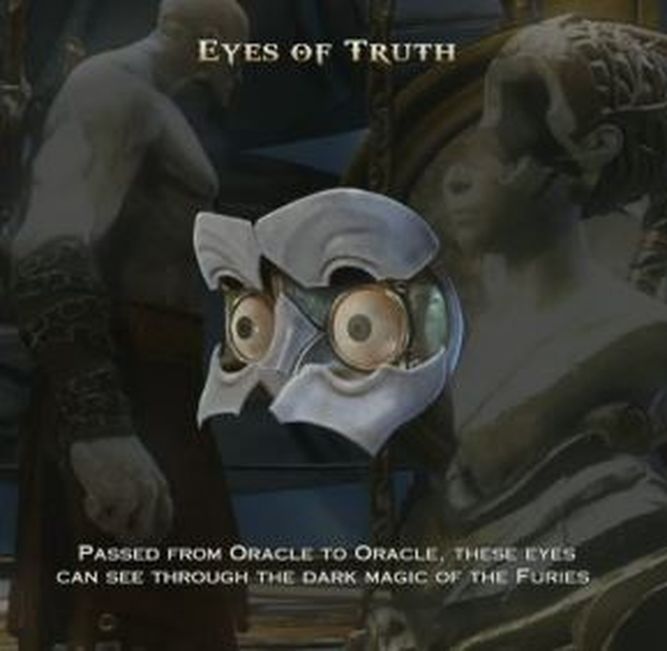 Formerly the actual eyes of an oracle, this item could destroy magical barriers, illusions, and spells which had been generated by the Furies. In combat, Kratos could use it to immobilize some enemies.

However, it's unknown how this would fare against another foes' power of illusions, as it may exclusively dispell Fury-based illusions.

 
Sun Shield
The shield used by Helios, it gave Kratos the ability to parry and reflect attacks, as well as reflect projectiles after obtaining the Primordial Fire. It more-or-less has similar functions to the Golden Fleece, though it is assumed that the fleece is superior.
 
Triton's Lance


Essentially a relic with the same ability as Poseidon's Trident, though only used in Chains of Olympus.
Amulet of the Fates
Found in the Temple of Lahkesis, this amulet gave Kratos the ability to slow down time and cover the world in a green hue while Kratos himself still moved at normal speed. This proved useful in solving puzzles with incredibly short time limits, as well as against enemies in combat.
As unstoppable as it makes Kratos sound while using it, the amulet works EXCLUSIVELY when nearby a Fates Statue, meaning that in a battle not taking place in the aforementioned temple, it's basically useless.

 
Magic (Former Arsenal)

Blades of Chaos Elemental Powers
In Ascension, Kratos gained the ability to augment his Blades of Chaos with the following four elements:
Fire of Ares
While essentially the same ability as the standard Blades of Chaos, Athena, and Exile, the flames were capable of incinerating with enough strikes.

 
Lightning of Zeus
This element gave the Blades of Chaos faster strikes, as well as the ability to electrocute foes.
Ice of Poseidon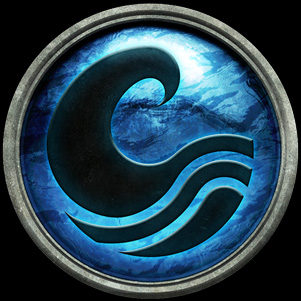 This element allowed the Blades of Chaos to summon glaciers, as well as to freeze foes, who could then be shattered.

 
Soul of Hades


This element allowed the Blades of Chaos to summon monstrous arms, energy blasts, and souls from the Underworld.
As for why these elemental abilities were removed from the Blades of Chaos after their debut appearance... maybe after he broke his bond with Ares, the elemental abilities went away along with it. ...there's probably a better explanation out there. 

 
Efreet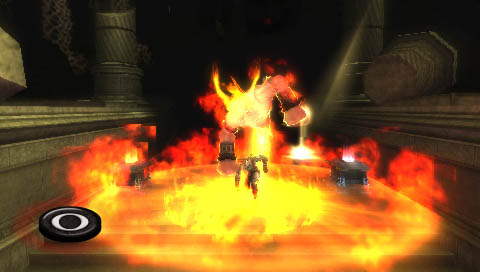 A fire spirit once utilized by the Persian King, Kratos wielded this power to summon the fire spirit to attack the area around Kratos with fiery strikes to the ground.
Fun fact: it was the first ability in Kratos' arsenal not based on Greek mythology, but rather Arabian mythology.

 
Light of Dawn
After obtaining the Primordial Fire, Kratos gained the ability to summon and hurl orbs of light. It can be fired rapidly or charged for a more powerful projectile.
 
Charon's Wrath
A magic stored in Charon's mask, Kratos could blast clouds of green ravenous flames, which could strike multiple enemiess and unleashed continuous damage for the projectile's duration.  


Poseidon's Rage
Granted by Poseidon, this magic attack surrounds Kratos in lightning, electrocuting enemies around him. Most useful for when surrounded or overwhelmed by a large group.
Medusa's Gaze
After killing the medusa, Aphrodite granted Kratos the ability to wield the Medusa's Head and utilize its ability to turn enemies into stone with its gaze. It could freeze an enemy over time, freeze them near-instantly with a more powerful move (costing more magic), or even create a shockwave that froze all nearby enemies (costing all of his magic).
Its only drawbacks are that larger enemies take longer to freeze (unless willing to sacrifice more magic) and that it cannot freeze gorgans.
Zeus' Fury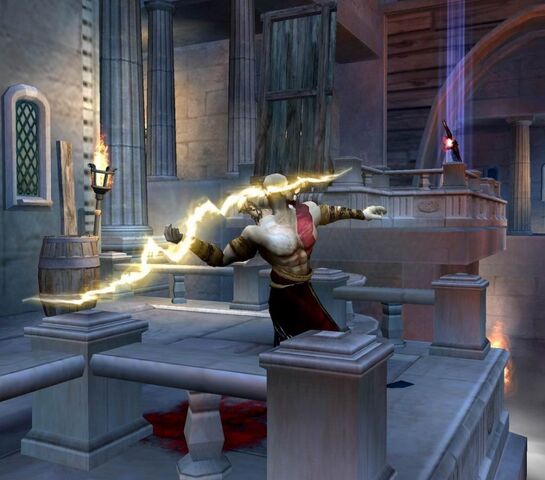 Bestowed by Zeus, this allowed Kratos to summon bolts of lightning in his hand and throw them to strike faraway enemies. It could be upgraded to fire more rapidly, as well as for a charged shot.
 
Army of Hades
A power bestowed by Hades, the Army of Hades can be summoned to attack nearby enemies for a brief duration.
 
Eye of Atlantis
A relic of Atlantis, Kratos could utilize it to electrocute enemies. While it typically strikes an individual enemy, upon upgrading, its electrical bolts could create additional arcs that shocked nearby enemies.
Scourge of Erinys
Acquired after killing Erinys, Kratos could generate dark voids that drew in enemies while damaging them for the duration. Smaller enemies would be unable to attack altogether and could even be sucked into the void itself. This ability could also drain enemies of their life force, releasing it in the form of Green Orbs, allowing Kratos to heal.

Horn of Boreas
Found in the Shrine of Boreas, this horn could summon icy by swinging it, damaging and freezing nearby enemies. It could also freeze shields and armor.
 
Typhon's Bane
Taken from Typhon's eye, this bow-esque weapon fired gusts of wind rather than arrows. These gusts could be rapid fired and charged up for a whirlwind, or even fire multiple homing blasts.
 
Cronos' Rage
Granted to Kratos by the titan of the same name, he could summon orbs of lightning to electrocute and stun multiple enemies. Upon upgrading, these orbs could explode for additional damage and to knock enemies back.
Head of Euryale
After killing Euryale by slicing off her head, Kratos could utilize the head in the same manner as he had the Medusa Head. Unlike the Medusa Head, Euryale's gaze could freeze other Gorgan's.

Atlas Quake

 
Given to Kratos by Atlas, Kratos could slam the ground, causing earthquakes and sending boulders crashing downward onto enemies.

Divine Reckoning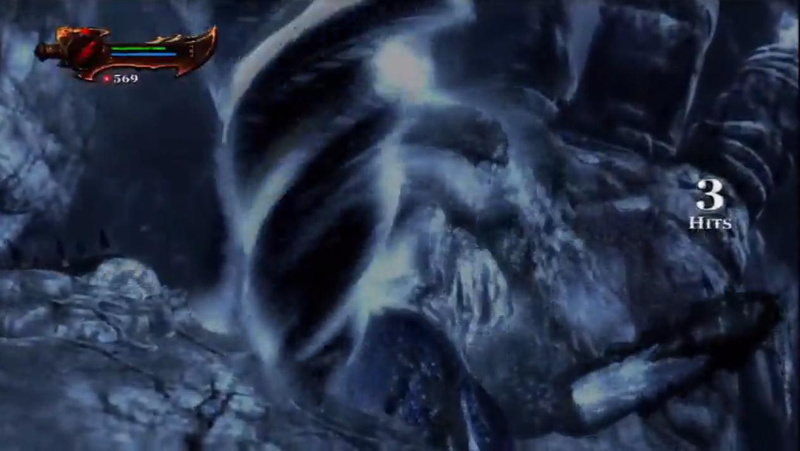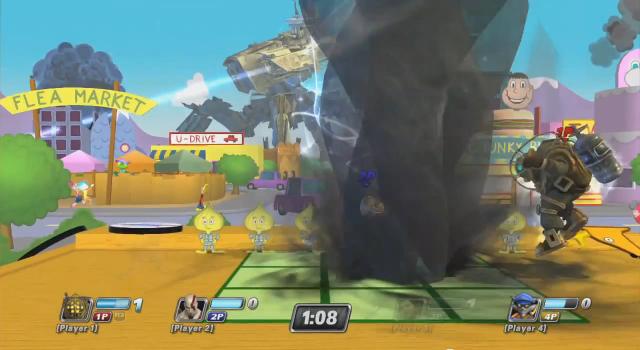 A magic ability of the Blades of Athena utilized at the start of God of War III, this ability allows Kratos to create a massive tornado to damage nearby enemies via stabbing the Blade of Olympus into the ground.
 
Rage Mode (Former Arsenal)
Rage of the Gods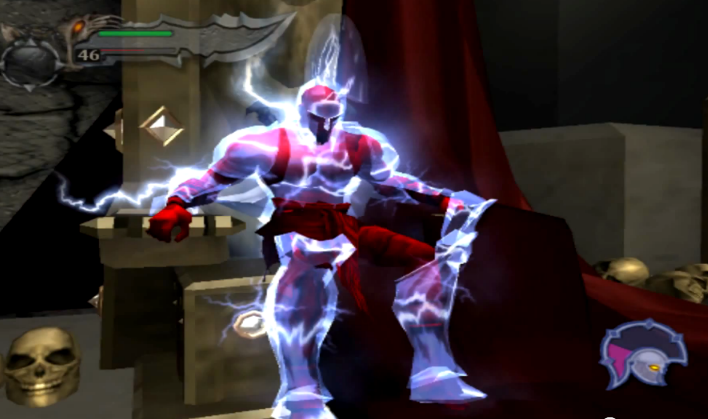 When using the Rage of the Gods, Kratos' attacks do far greater damage, he gained infinite magic (when leveled up to its maximum), and he can't be knocked back by attacks.
Unlike other Rage of abilities, the Rage of the Gods can only be activated when fully charged and upon activation, it cannot be deactivated and will remain active until completely drained.
 
Thera's Bane
Not quite a super mode, as its used more commonly and charges up much faster, but nonetheless...
Having ripped the power from the titan Thera, when in use, it engulfs the Blades of Athena in more powerful flames, greatly increasing their power and able to implant cores into enemies that exploded shortly afterward. It could also damage and destroy shields and armor the Blades of Athena could not damage normally, and could destroy doors by stabbing into and super-heating them before an explosion tore it open.
When in his final confrontation with Thanatos, Kratos became so enraged that Thera's Bane could be used for an unlimited time in the battle itself. As it doesn't return after Ghost of Sparta, it could be that the overuse of them in that battle may have drained the blades of the ability.
Rage of the Titans
After being given the ashes of Prometheus, Kratos gained the ability to power up while surging his body with intense flames. His attack power was doubled, he became resistant to damage, and immune to knock back, as well as being immune to being turned to stone. Upon being given the flames that destroyed Sparta, the ability was boosted further, giving him triple damage and reducing damage taken to just one-fourth.
Feats
The Greek Gods never knew what hit 'em.


General Accomplishments
Has slain massive monsters (Basillisk, Hyrda, Scylla, Kraken), half-gods (Theseus, Perseus, Hercules), the Furies, the Sisters of Fate, three titans (Perses, Cronos, Gaia), and eleven gods (Persephone, Ares, Thanatos, Athena, Poseidon, Hades, Helios, Hermes, Hera, Hephaestus, & Zeus).
Consistently bests beings who are centuries older than him, and thus have far more experience.
Aided in defending the city of Attica from the Persian Army.
While serving the gods, he managed to stop Morpheus, Atlas, and Persephone's plot to destroy the world while the gods were put under a deep slumber.
He became the first person to successfully traverse through Pandora's Temple all the way to Pandora's Box, which had never been done before in the 2,500 years after it was constructed.
Has managed to escape from the Underworld on four occasions, twice after dying himself (though with some assistance).
While trapped in an illusion by Ares, he managed to defend clones of his family from an army of Kratos doppelgangers.
Through his battle with Scylla, he was partially responsible for the destruction of Atlantis.
Defeated Alrik the Barbarian King, who had managed to escape from the Underworld, whose weapon allowed him to summon souls, and who could grow to three times his size.
Through slaying the Olympian Gods, Kratos caused the world to fall into chaos.
Strength
Image from hakuxtemari on Deviantart.
Can push heavy objects and small statues across rooms without tiring, as well as boot them far distances with a kick.
Lifts up heavy doors on a regular basis.
Can tear undead legionaire enemies in half with his bare hands.
Toppled crumbling ancient structures just by pushing them.
Overpowered the bite of the Hydra (smaller heads) and was able to forcefully pull the larger Hydra head with his Blades of Chaos (slamming it to the side and downward into and through a ship's mast).
Overpowers minotaurs.
Snaps the backs of Sirens.
Can tear the heads off of gorgans.
Blocked blows from the Scylla's tentacles and remained on his feet.
In his battle with Thanatos, could deflect Thanatos' projectiles with just the Blades of Athena alone.
Tipped over a statue several stories in Athens with his legs while pushing off of a pillar.
Stopped the Colossus of Rhodes from stepping on him before tipping it over (though he may have had some godly power while doing so).
Broke two pieces Perseus' magical arsenal with brute force (smashed his helmet by stomping on it and shattered his sword with his bare hands).
Stopped himself from being crushed by the fingers of a Titan on two occasions: by Atlas and Cronos (even assuming the Titans were toying with Kratos and could crush him at any time, it was basically like an ant stopping a human hand from squishing it).
Resisted and overpowered Hades' attempt to steal his soul (in the past, Hades had managed to steal the soul of a titan).
Lifted Hades off the ground after entangling the god with his own weapon, then proceeded to slam him repeatedly into the ceiling.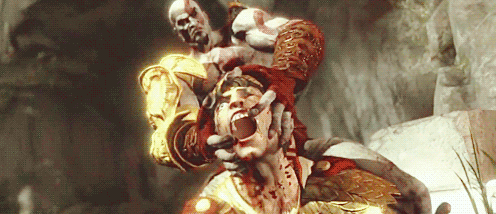 Tore off Helios' head with his bare hands.
In his duel with Hercules, overpowered him on a few occasions.
Durability/Stamina

Endured weaks of torture from the Furies.
Regularly goes non-stop on his adventures until his objective is accomplished, rarely stopping even after fighting hordes of enemies and lengthy duels with more powerful adversaries including gods.
Falls from heights that would typically kill normal humans only slightly phase Kratos.
Climbed the mountain that housed Pandora's Temple for 3 straight days, then went on to accomplish everything he had to without any sign of being hindered.
Gets knocked around by various massive creatures and gods, but keeps going.
Once took a repeated beating to his head from Deimos that broke the gauntlet his younger brother was punching him with and leaving Kratos bloodied, but in less than a minute, Kratos recovered ready to fight.
Survived the fall from Mount Olympus to the Underworld.
When being electrocuted by Hephaestus via the Nemesis Whip, shook it off long enough to turn the weapon against its maker.
Survived stabbing himself with the Blade of Olympus, releasing his power to the world.
Speed/Reflexes
Gif by from hakuxtemari on Deviantart.
Casually dodged arrows while listening to someone talk.
Can react to foes coming up from the ground and teleporters.
Could dodge Zeus' lightning attacks or even block and reflect them with proper timing (no idea if it's moving at the speed of fictional lightning or actual lightning, but it's there).
Could keep up with Zeus in combat, who some say could move faster than lightning (again, not sure if we're talking fictional or real lightning, but at the very least, he's pretty quick when he chooses to be. PS: also heard some saying Zeus' faster than light, but I doubt it).
Intelligence/Tactics
Had decades of experience as general of the Spartan army.
Has solved dozens of puzzles throughout his adventures, the minimum consequence of failing them meant his progress being halted, the maximum being death.
As many enemy types require the player to change their tactics and/or exploit a specific weakness, it's likely Kratos does the same in canon.
While Kratos preferring to overpower opponents may hold some truth, as players (especially on higher difficulty levels) typically try to play defensively by constantly evading or timing enemy attacks to parry them, Kratos likely takes a similar approach as preferring to over rely on his durability and tank hits really doesn't mesh with his character (in most instances).
Could track Perseus while he was invisible by listening in to and watching for his footsteps in water.
While fighting Hermes, could anticipate the god's movements in order to evade his attacks or strike him despite Hermes' far greater speed.
Faults
Unkillable?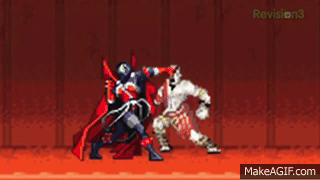 Not even close.
As his death in Kratos VS Spawn showed, despite his strength and durability there's really nothing he could do to survive an impaling through the brain.
He's died twice in his series: once when Ares threw a pillar across the land, striking him with massive force and impaling him, and by Zeus after he tricked Kratos into draining himself of his godly power and then stabbing him in the abdomen with the newly empowered Blade of Olympus.
He isn't immune to stabbing, piercing, or blunt force: while his skin may be more durable than the standard human, that doesn't make him unable to be harmed by such sources.
He once lost a battle against the River Styx ferryman Charon, who defeated Kratos with a powerful energy wave, rendering him unconscious (though early on in his career).
In the past, has been tricked and manipulated, including Persephone tricking him into relinquishing his powers to be with his daughter again, and Zeus feigning aid while plotting to drain Kratos of his power and kill him.
The Golden Fleece can't stop everything: it was ultimately destroyed, along with most of Kratos' equipment, by Zeus' astral form, which was on an even greater plane of power.
Honestly, the whole "he has a temper and a one-track mind, and doesn't consider the consequences of his actions" thing isn't really much of a flaw in regards to a Death Battle. If anything, his ruthlessness would likely be more beneficial than anything else.
And yeah, I really wanted to dispel the misconception that Kratos is just a neanderthal that just lashes out blindly and hopes for the best. If he really were just that, I think he'd have died many times more and likely wouldn't have accomplished nearly half of his feats.
Okay, home stretch time...
 
Summary
Advantages


A decent assortment of weaponry and items from God of War III alone, even without including his former arsenal from the games before it.
The Golden Fleece will be difficult to get around and can turn many opponents' own projectiles against them.
The Claws of Hades could steal the souls of some foes upon wearing them down.
The Blade of Olympus is already powerful enough to cut into Titans, so it'll prove quite useful against most adversaries
His strength can match or even overpower some enemies.
He can keep out of an opponent's range with the Icarus Wings, Boots of Hermes, and by swinging with the Blades of Exile.
He'll take hits and keep on fighting for as long as it takes.
He won't hesitate to go for a brutal kill.
Disadvantages


An opponent with capabilities akin to Zeus' astral form could destroy the Golden Fleece, as well as most of his arsenal.
Foes that can resist and overpower the Claws of Hades' soul steal like Kratos will make the weapon somewhat of a liability.
 While he's stopped himself from being crushed by Titans, adversaries with similar or superior strength won't hesitate to crush him on the spot (unless their personality includes toying with their prey).
Enemies with greater agility could knock him out of the sky.
Faster opponents could get through Kratos' defenses or around the Golden Fleece.
An opponent whose weakness is incredibly specific and/or extremely difficult to figure out may have Kratos stumped in regards to killing them.
Possible Opponents


Master Chief (Halo)
A battle between the two great Spartans of gaming. It's always been a curious case how Kratos would fare against futuristic weaponry, let alone modern firearms. Actually hard to say who has this one, but this could make a great rival fight.
Link (Legend of Zelda)
Going on adventures, gathering a large and diverse arsenal over multiple titles, and taking on various monsters and all-powerful boss-type foes. Okay, so perhaps not the deepest connection ever, though it would neat to see how a swordsman of Link's caliber would fare against someone like Kratos.
Guts (Berserk)
Their franchises absolutely cemented themselves in culture via their brutality, their dark and perilous worlds, and two grizzled protagonists who have been through it all and who will so much as cut you down if you get in their way. I've heard match-ups for Kratos with less connections. And come on, Kratos VS Berserker Armor! That would be a bloodbath of sheer viciousness.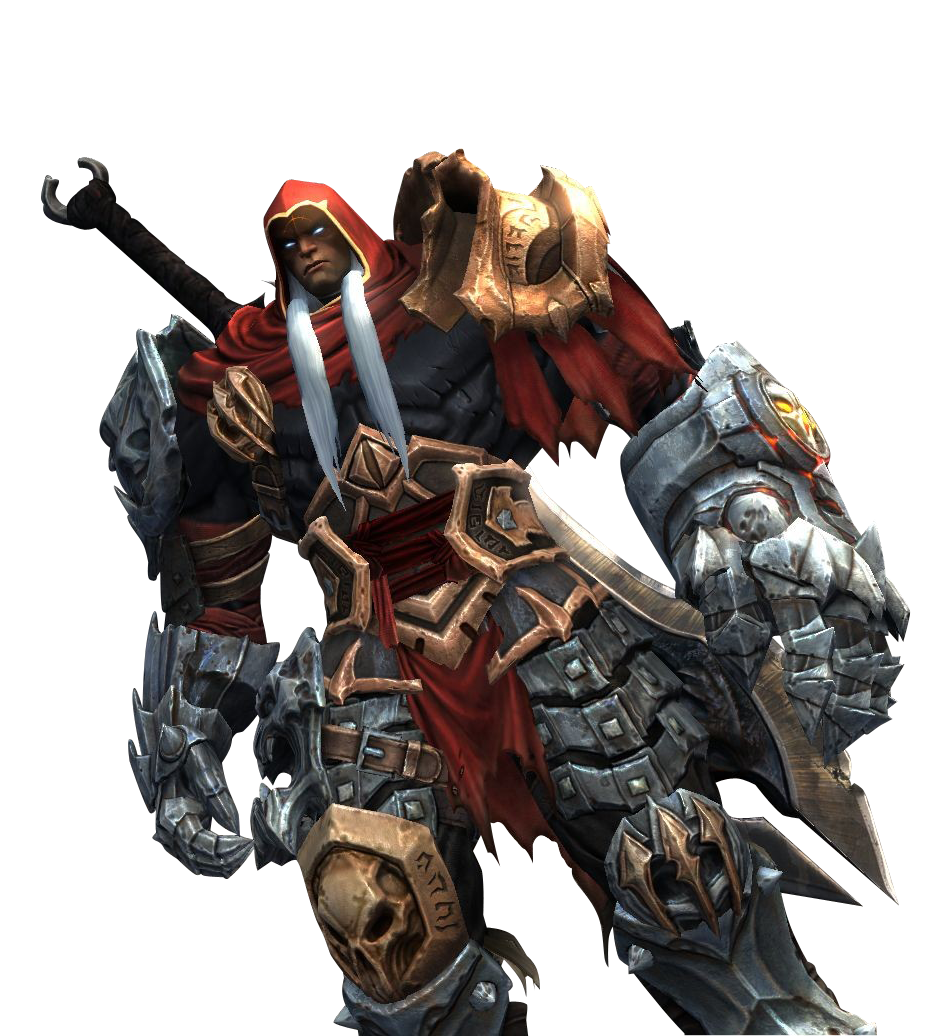 War (Darksiders)

Kratos became the God of War, War is... well, war. Both were played like fools by their superiors and made to pay, and they both leave destruction in their wake. ...I don't really have anything else to add to that. 
Feel free to throw around ideas for opponents for Kratos and I may include them later on.
Next time…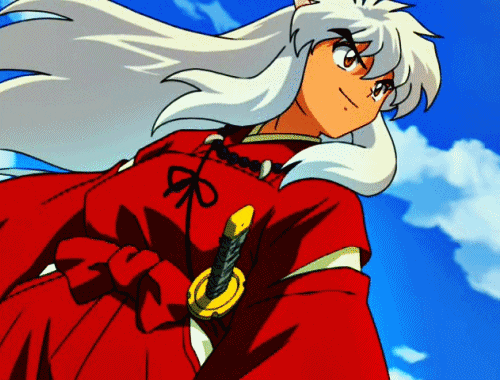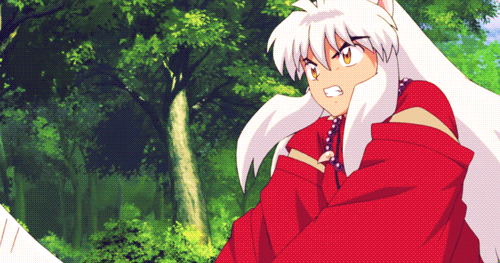 Rather surprised it took me this long to even consider it… but yeah…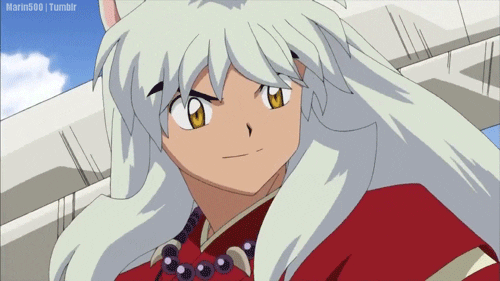 Next time's Inuyasha!
Thank you very much for checking out this blog. And if you enjoyed it, then that'll make me even more happy. Either way, I hope your day is epic.