Bio
Birthday: October 21, 1982
Age: 33 Years Old
Height: 170 cm (5'7")
Weight: 140 kg (308 lbs)
Owner and Founder of Warioware, Inc
One of the Seven Star Children
Like Collection Treasure and Money
Partner to Waluigi
Known as Purple Wind
Background
Now Mario has got a lot of rivals thoughout the years like Donkey Kong and Bowser but what would happen if there was a rival that looks a lot like our red capped hero? Well there is in the form of a fat and greedy man who goes by the name of Wario!
Born as one of the Seven Star Children destined for greatness, Wario's rivalry with Mario goes way back to the days after they defeated Bowser (who traveled from the future) with a group of Yoshis but in the years that followed after that event, Wario wanted take over Mario's Castle but failed every single time but a stroke of luck happened when an alien named Tatanga invaded Sarasaland and Mario had to go there to stop him and save Princess Daisy and her kingdom from the evil alien. But that gave Wario enough time to takeover Mario's Castle and renamed it "Wario's Castle", brainwashed all of the citizens with a magic spell into thinking Mario is their enemy and Wario is their ruler and he even scattered the Six Golden Coins which were the keys to the castle across the land.
Everything was working well for Wario until Mario collected the Golden Coins and while he put up a good fight, Wario was defeated by Mario and he jumped out the balcony crying but he wasn't going to give up with owning his own Castle which leads to his treasure hunting career and show up Mario for defeating him. But while Wario has enjoyed his treasure hunting and collecting money, he also wanted to make games as well and that lead to him founding his own company in Diamond City called Warioware, Inc and he even hire his friends to work for him to create games in which he calls Microgames.
Abilities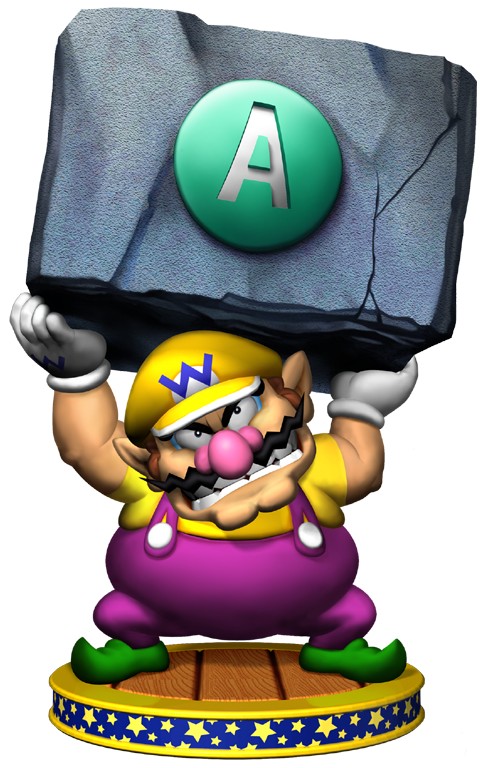 Now despite his appearance of being an fat man, Wario is a lot stronger than you think as like Mario and Luigi, he's got Superhuman Strength and he's quite Athletic and it equals that to Mario's other rivals, Bowser and Donkey Kong. But the downside to it is that while powerful in strength, Wario isn't very fast unlike Yoshi and he has the lowest jump unlike the Mario Bros. Wario's trademark move is his Dash Attack which allows him to charge shouder first and he really like his grappling moves like his Piledriver, Corkscrew Conk and Wild Swing-Ding. Wario also can do a Ground Pound which can cause small earthquakes, also he can cause tremors with his Earthquake Punch. Wario also like to blow things up with Bob-ombs and he has a way of getting coins into his mouth with his Coin Vacuum.
Also like Mario, Wario also has his own power ups in the form of Power Up Pots like his Bull Pot which allows him to become Bull Wario which let's him break blocks and sticks to the ceilings with the horns on his helmet, the Jet Pot allows him to become Jet Wario which lets him fly in the air for a limited time and his Dragon Pot turns Wario into Dragon Wario which allows him to breath fireballs out of his hat but only for a short time. Wario also can use the Fire Flower and Metal Power Flower which turns him into Fire Wario and Metal Wario.
Moveset
Wario also can fight with his attacks like he can bite on his foes with his Chomp. He can use the Corkscrew to recover and hit his opponents in the air. Wario can even use the Wario Bike to ride in style to runover his opponents and it was built by Dr. Crygor for Wario to ride Diamond City to get to places and he can even eat the bike for even I don't know how he can just do that. But when Wario wants to stink up a fight, his Wario Waft lets loose a fart so powerful it can damage foes and he can even charge up this move to fart himself up in the air and creates a huge explosion.
Wario-Man
Wario has a lot of his transformations to access over the years but his most popular one is when he eats his favorite food being a Garlic but there's one piece of Garlic called the Nasty Garlic and once Wario ate it, he transforms into Wario-Man. The Wario-Man form increases his strength and speed plus his moves get powerful and it makes him invincible but he can still take damage from eating explosions.
Feats
Defeated Captain Syrup and the Brown Sugar Pirates, Ruby The Clown, The Shake King, Black Jewel and Tiaramisu
He survived every single Mario Party
He has succeeded in building his own castle
He built the TELMENT in order to steal Goodstyle from Count Cannoli who is a master theft
He built and founded his own company
He has tanked castle sized explosions
He tanked a country level attack
Destroyed a Volcano
He apparently scaled a guy who ran around the earth in 5 minutes
Survived the Shake King detonating
Potential Opponents
Knuckles the Echidna (Sonic the Hedgehog)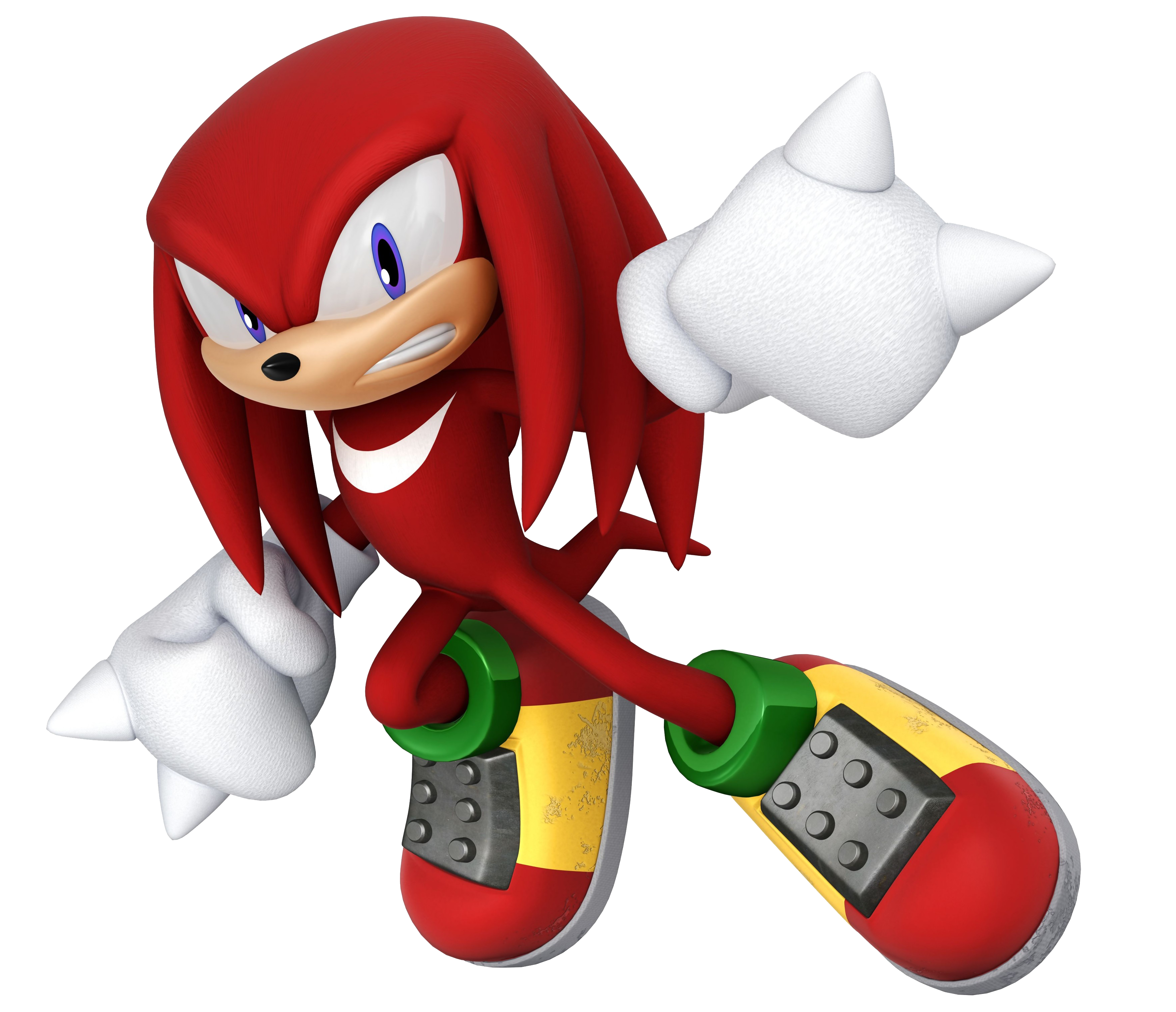 Now much like the past Mario VS Sonic themed Death Battles that I've seen, Knuckles looks like the prefect opponent that Wario can face and while both are even in strength and power this makes a good match up to see happen as a Death Battle. But who I think would win well I like both characters and unlike Mario VS Sonic and Luigi VS Tails (since I knew that Sonic and Tails have won their fights against the Mario Bros) this one is going to be a wild card for me.
Donkey Kong (Mario and Donkey Kong Country)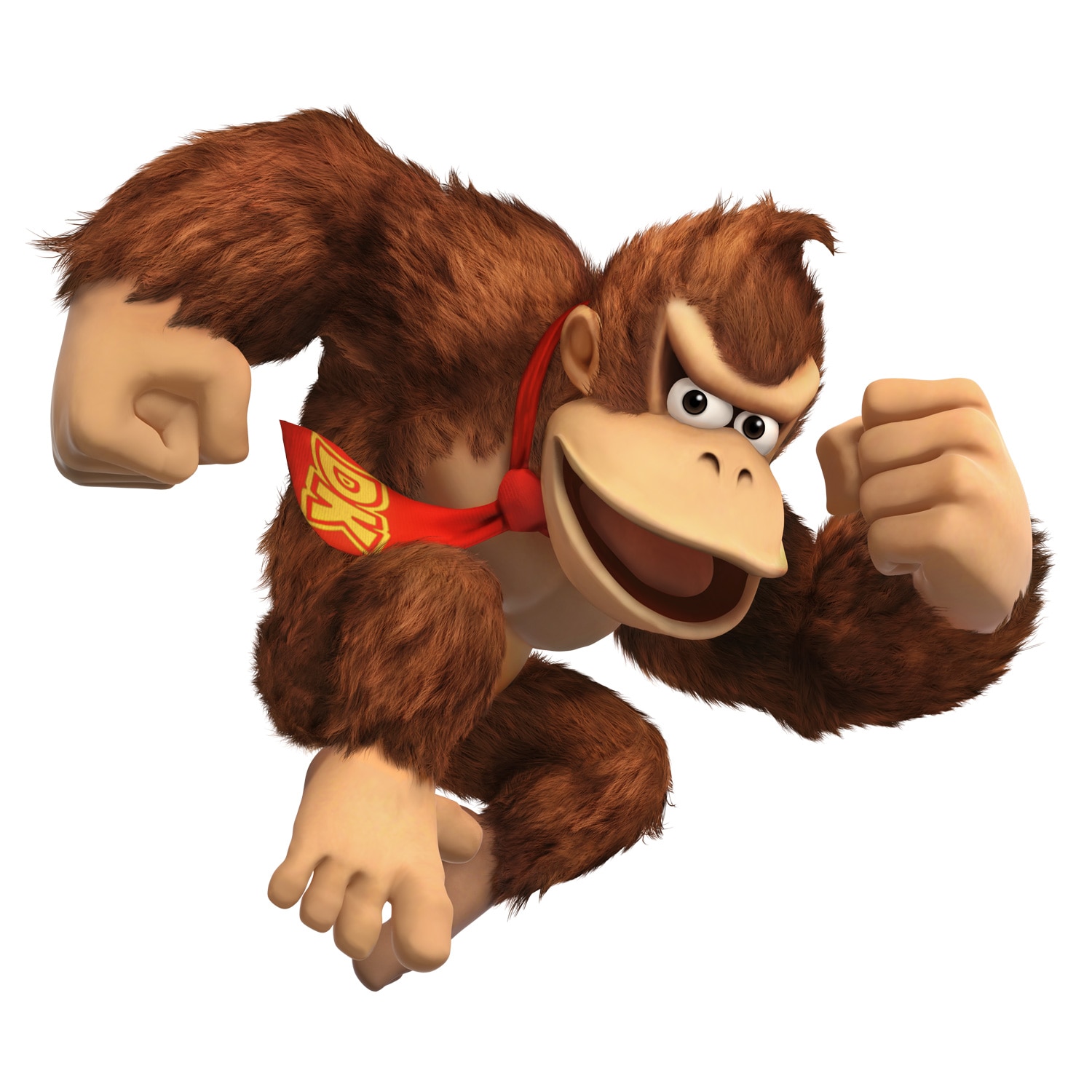 Well we have had our share of characters fight each other that from the same company with examples being Beast VS Goliath and Ragna VS Sol Badguy. (Still love that one to death since if you knew me for a while I'm a major fan of Arc System Works along with the BlazBlue series) Anyway back to my point, DK and Wario are two of the most powerful characters in the Mario series but it`s time to see which one of them is the strongest out of them both.
Negaduck (Darkwing Duck)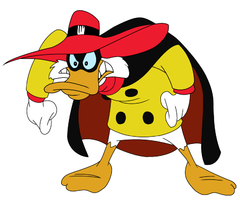 Umm yeah this is going to take a lot of explaining but I`ll try and make it short as humanly possible. Now what do Wario and Negaduck have in common? Well they both look like the main hero of their series (Wario - Mario and Negaduck - Darkwing Duck) and despite not knowing too much of Darkwing Duck to be brutally honest I am willing to watch the cartoon if this does become a thing but who knows right.
Well I didn`t think I would take a long time to do another blog but I got it done and that`s all that matters right? But with that said I leave you guys with a quote for my next blog. Hahahahaha! Ragnaaaaa! Ragna! Ragna! It's impossible, Ragna! Nothing will change! You can't change anything! Hahahahahaha! Now if you knew me for a long time then you guys should know that I`m a major fan of this fighting game series and believe me, she`s crazy as she only thinks about a previous Death Battle combatant. But with that said I catch you guys later... Yoshi Out!!!