Over the course of the last couple of weeks, in between E3 and the announcement that Namco Bandai would help work on the next Super Smash Bros., interest and speculation on the fourth game in Nintendo's acclaimed fighting has flourished. However, what makes this series so special, as everyone knows, is the characters and as each new installment has come and gone, it has gotten harder and harder to find cool new characters to represent Nintendo in each new game, and a lot of lists have tried to fill in this space with third party characters. However, for this list, I will only be including characters from Nintendo franchises. Furthermore, I'm only including one character per franchise and already represented Nintendo franchises I'm going to stay away from. Now lets get into it.
 10.  Chibi-Robo from Chibi-Robo!
Chibi-Robo was a small game on the Gamecube that managed to eek out a couple of sequels. The fact that Shigeru Miyamoto saw enough in it to produce the first game makes me think that it would be a good fit in the Nintendo universe amongst his other creations. Plus, the source material would provide an endless amount of original ways for Chibi-Robo to attack from using his plug to a toothbrush and more.
9. Tom Nook from Animal Crossing
As far as franchises go, Animal Crossing is arguably Nintendo's biggest to not have a character in the Smash Bros. series yet, although it did have a fairly meh stage in Brawl. If a character was going to come from this series, it would have to be Tom Nook. Besides being the character with the most personality in the series (I shudder to think of what would happen if Mr Resetti was a playable character), his history over the course of the series could inspire his battle tactics, like fighting with home renovation tools or a final smash that made his opponents faint due to debt.
8. Miis from Wii Series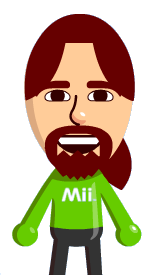 I don't want it to happen either, but judging from the Miiverse and Nintendo Land, it appears the time is upon us.
7. Lil Mac from Punch Out!!

Lil Mac's inclusion in the next Super Smash Bros. seems like a natural inclusion. In fact, the renewed interest in his franchise mainly stems from his inclusion in Brawl as an Assist Trophy. With a new game out on the market, Lil Mac seems primed for an upgrade to character status and could play similar to Captain Falcon but with more boxing influence to his moves.
6. Ray MK III from Custom Robo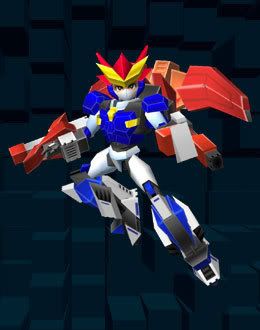 Custom Robo is, in my opinion, one of Nintendo's most underrated franchises. Ray MK III was, like Lil Mac, and Assist Trophy in Brawl but the reason he's up higher is because of the potential the character has. For those who haven't played Custom Robo, all robos are equipped standard with one gun, bomb, and pod, as well as one melee attack, all of which could be easily mapped to the B button in Smash's control scheme. I truly believe that the believe Nintendo could make a very good character out of the Ray MK III.
5. & 4. Lead Characters from New IP's.
Shigeru Miyamoto has already confirmed that he's working on a new IP for the Wii U, I'm inclined to believe that Retro is working on one as well which is why they've been so secretive about it. Hell, Monolith Soft is supposed to be working on one too. I predict that these new IP's will likely come out in between the Wii U's launch window and the new Smash's eventual release, which would not only expand Nintendo's vast list of Intellectual Properties, but would also serve as great cross promotion as well.
3. Balloon Fighter from Balloon Fight 
I predict Balloon Fight to be like the new Smash Bros.'s version of the Ice Climbers or Pit. Balloon Fight is a game that is very frequently shown off in montages of old school video games and, as judged by how people have reacted to Pit and the Ice Climbers' returns, people love a good revamp.
2. Shulk from Xenoblade Chronicles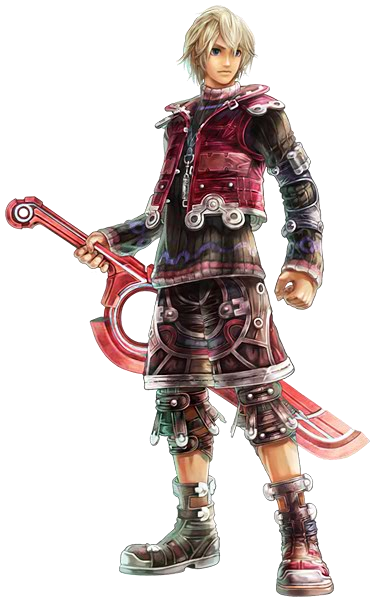 Xenoblade Chronicles has been one of Nintendo's major talking points for some time, although not exactly for the right reasons. Believe it or not, Monolith Soft, the studio that made Xenoblade, is actually one of Nintendo's newest first party studios, having been acquired in 2007. It has established itself as a great studio, assisting in development for The Legend of Zelda: Skyward Sword AND Super Smash Bros. Brawl. If anything, including Shulk would be a good thank you for working so well or a good apology on for making Xenoblade such a debacle. And also inclusing a character that was made by people who had also developed a Smash game would be a smart move as well.
1. Mike Jones from StarTropics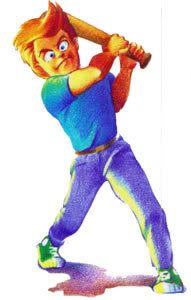 Who? Well, StarTropics and its sequel, Zoda's Revenge, have the distinction of being two of the most obscure games in the NES's library. Developed in the United States by Japanese developers, it holds the distinction of being two of the only first party Nintendo games never to be released in Japan. Becasue of this, StarTropics has been largely ignored amongst Nintendo's franchises. Why include it then? Well, there are a lot of reasons. First, as much as it is a game Smash celebrates Nintendo's history, and StarTropics hasn't been in the series at all, not even as a trophy. Second, it was released on the Virtual Console about four years ago and Jones' inclusion in Smash could spark interest about this obscure gem altogether, especially in Japan. Third, since StarTropics was mainly built around the same Gameplay concepts as The Legend of Zelda, Mike Jones has a diverse set of equipment at his disposal which would make him an excellent character. and fourth, his inclusion could very well lead to a reboot of the StarTropics series, almost like what happened with the Fire Emblem series but instead of Japanese games coming to America, an American game being rebooted and shown to Japan.
Again, this is only my opinion and I'm always open to hear what you guys think so leave a comment if you like